The Poems Of Leonard Cohen In Concert
Leonard Cohen's recitations of "A Thousand Kisses Deep" and "If It Be Your Will" have consistently been two of the most moving moments of the Leonard Cohen World Tour concerts. Today's post consists of performances of each of these works captured on video.
Cohen's narration of "If It Be Your Will" is part of his introduction to the Webb Sisters' presentation of the song, and the contrast in timbre and meter enhance the performances of both Cohen and the Webbs.
The video of "A Thousand Kisses Deep" from the 2009 Dublin show has been specifically chosen because it showcases an extended version of the poem that is, to my ears, especially effective. (More information about that Dublin performance of "A Thousand Kisses Keep" as well as an entirely different version of the poem can be found at Leonard Cohen Was More Than "A Thousand Kisses Deep" In Dublin.)
Leonard Cohen & Webb Sisters – If It Be Your Will (Oslo 8/6/2010)
Video from itriedtoleaveyou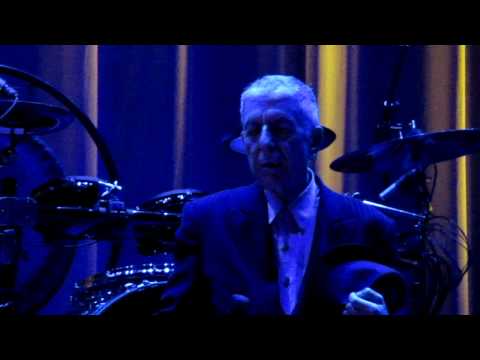 Leonard Cohen – A 1000 Kisses Deep (Dublin O2, July 20, 2009)